Help us to succeed - consider donating.
Thank you!
---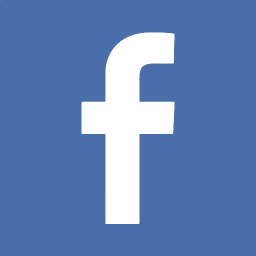 Follow us on facebook
12 Step Support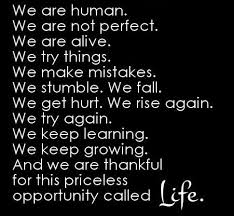 Renaissance Horizon's Adaption of the Minnesota Model
We offer our clients an all embracing, holistic and Person-Centred approach to recovery; extending our own unique multi-discipline model of renewal alongside the philosophy and clinical motivation inherent in the Minnesota Model.
In 1949 Hazelden opened its doors as a basic Guest-House for alcoholic men. However, in a relatively short space of time the project blossomed into a prevailing method of treating addiction known as the Minnesota Model.
The initial intention of Hazelden was to create a therapeutic, recovery-driven community for alcoholics and addicts, an idea that was ridiculed in the late 1940's and early 1950's. However, today the implementation of the Minnesota Model's clinical rationale is considered to be central in breaking the isolation of the addict and offering a way to find freedom from active addiction.
The basis tenets of the Minnesota Model are:
Addicts can help each other to recover; which is also the basic philosophy underpinning all 12 Step Fellowships/Programmes.
Addiction is a disease; reproaching, shaming, or trying to force an alcoholic or addict into abstaining, are essentially useless pursuits. Instead, by viewing addiction as an involuntary disability - a disease and/or dis-ease – it can be addressed and arrested; making on-going recovery an achievable possibility.
Addiction is a multiphasic illness; addicts suffer from a disease that has physical, mental, spiritual, and we believe, emotional impact/affect. Therefore, when addressing the illness of compulsion/addiction and dependency, truly effective healing must be holistic.
The holistic and spiritual tenets of the Renaissance Horizon Model:
We believe healing takes place through facilitation of a change in the addict's beliefs about the self, others, interpersonal relationships and life itself. These transformations in perception occur through the processes of honest self-expression and self-reflection, learning new coping and life skills, uncovering personal talents and abilities, by attending 12 Step Meetings, engagement with 12 Step Study and working with other addicts in mutual self-help relationships. Therefore, change happens via commitment to group affiliation and the implementation of behaviours consistent with the recommendations promoted by the 12 Steps and the extension of the Person-Centred Core Conditions (Empathy, Congruence and Unconditional Positive Regard).
Group and 1:1 therapy sessions assist our clients in achieving the above by providing safe and secure opportunities to self-explore and reflect, connect with peers and to practice new behaviours.
Most importantly at Renaissance Horizon we work with the whole person – body, mind, emotion and spirit – seeking to understand each individual and co-facilitating their capacity to, heal, grow, develop and assist others in their corresponding journeys of recovery. Our approach hinges on the spiritual trust that:
"Giving and receiving are the same in truth"
This concept may at first be difficult to understand yet; in time our clients reap the self-loving benefits of working alongside their programme peers in liberal and equal give and take relationships. Relationships that help heal the shame, guilt and misperceptions that addicts so often hold about their past experiences and what this means about the self, love, life and the nature of personal existence.
12 Step Meetings at Renaissance Horizon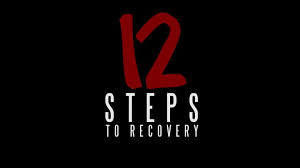 The 12-Step Program is rooted in a set of guiding spiritual (non-religious) principles that offer action and a sound process for recovery from addiction, compulsion, or other behavioural problems.
The first of the 12 Step Fellowships, set-up in the USA during the 1930's by Bill W and Dr Bob, was Alcoholics Anonymous, and its original 12 Steps (intra-personal recovery guidelines) and 12 Traditions (organisational/fellowship guidelines) have become the foundation for all the 12 Step Programmes that exist today; of which there are many – for example:
Compulsive Eaters Anonymous
Narcotics Anonymous
Gamblers Anonymous
Debtors Anonymous
Sex and Love Addicts Anonymous
Co-Dependents Anonymous
The 12 Steps are taken gradually and entail:
admitting that one cannot control one's addiction/compulsion;
recognizing a higher power (of your own definition) can give you strength and direction;
exploring your errors and resentments and finding your strengths with the help of a sponsor (a more experienced fellowship member);
amending errors;
learning to live life anew with new ways of behaving and relating;
helping others who suffer from the same addiction/s or compulsion/s.
As previously mentioned above, 12-Step methods have been adapted to address a wide range of substance-abuses, compulsive behaviours and dependency problems and auxiliary groups such as Al-Anon and Nar-Anon, have been created to help friends and family members who have been negatively affected by a loved one's addiction.
We invite members of a number of different 12 Step Fellowships to hold meetings at Renaissance Horizon; the advantage of this for our clients is they begin to understand, use, and embrace the 12 Steps as an aid to personal recovery. Many drug misusers are cross-addicted to other 'harmless' substances like food and/or are compulsive gamblers, shopaholics, sex addicted or co-dependent. Identifying these cross addictions and behaviours is also highly relevant and advantageous to long term recovery, relapse prevention, and development toward a healthy, happy and beneficial life.
12 Step Study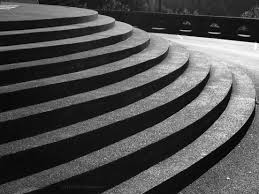 Study of the 12 Steps helps our clients to understand then incorporate the Steps into their daily lives as a guiding programme for life and living contentedly.
12 Step Study begins with our clients forming small committed study groups. Experience has demonstrated that these groups are most successful when a period of time is laid aside at the beginning of each session to:
Welcome newcomers joining the group and/or celebrating peer Programme Graduation
Recapping the Group Contract and addressing any organisational issues
Spending a few minutes in silence to allow group members to focus-in on the study process and the discussion to ensue
1-12 of the Steps are explored singularly in group on a weekly basis and the time (number of weekly sessions) spent on any one Step is agreed by group consensus.
Each group member makes a weekly commitment to read and complete the agreed weekly Step Assignment before the next meeting therefore; maximum benefit to the whole group depends on committed individual participation.
Group members work with "Study Buddy" partners (of choice) who contact each other regularly between study sessions and with whom deeper issues can be potentially shared; issues that might not be comfortable to disclose within the whole study group (this can be especially relevant to Step 5; which is the reading/disclosure of an individual's Personal Inventory).
12 Step Study depends on individual responsibility and unity within the group as a whole; and individuals and the group itself builds the ability to be honest and trusting over time.